P/V Cape Greig
P/V Cape Greig
E&E Foods, Inc. and a group of Alaska fishermen own and operate the at-sea processing vessel Cape Greig. With a dedicated and experienced fleet continuously filling the Cape Greig's 800,000 lb. capacity, E&E Foods, Inc. consistently has access to superior quality fish. Cape Greig's inherent flexibility allows us to station the processor where needed to optimize the catch during any given season. Cape Greig spends time in Bristol Bay, Cook Inlet and Kotzebue Sound.
To complete the sea-to-customer process, E&E Foods, Inc. also owns and operates the freighter Seabird, with the capacity to deliver more than a million pounds of finished product to various distribution points. By not having to rely on third-party, tramper transport services, E&E Foods, Inc. is able to get our product to market faster.

P/V Cape Greig begins her season processing wild sockeye from the Ugashik River in Bristol Bay, Alaska – home of the largest and best managed sockeye salmon fishery in the world. Depending on specific needs and fishing opportunities, the Cape Greig may then travel to the icy waters of Kotzebue Sound in the Arctic Circle for the wild chum salmon season, or to the abundant, glacier-fed waters of Prince William Sound for wild pink salmon.
P/V Cape Greig is a Marine Stewardship Council (MSC) certified processor/supplier, and it operates in compliance with all state and federal regulatory bodies. It holds QMP certification through the U.S. Department of Commerce and NOAA Fisheries Seafood Inspection Program, has an FDA approved HACCP plan (Hazard Analysis and Critical Control Point, pronounced "Ha-sip") and European Union Control File Number (CFN) for seafood shipments to Europe.
For more information and to place product orders, please contact our sales team. We look forward to fulfilling your wild salmon and seafood requirements while exceeding your expectations for price, service, quality and yield/recovery.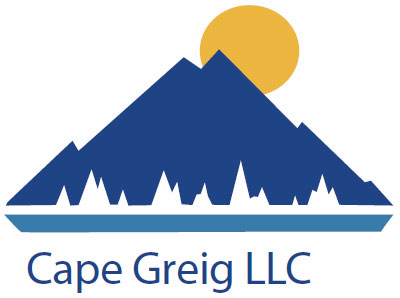 Product Mix:

H&G: chum, sockeye, pinks
Salted Salmon Roe (Sujiko): sockeye
Primary Product Users:

Importers and value added re-processors