Coffee Point Seafoods of Washington
Coffee Point Seafoods of Washington
E&E Foods, Inc. began our relationship with Coffee Point Seafoods of Washington in 2003 as the exclusive sales agent for their quality salmon product, and purchased CPSW in 2008.
Coffee Point Seafoods of Washington is based on the Egegik River in Bristol Bay, Alaska, home to the largest and best sockeye salmon run in the world. CPSW is unique among Bristol Bay fisheries in its handling of wild Alaskan sockeye.

Using set net and drift gillnetting only, and delivering fish directly from boats to trucks, the sockeye are processed within hours of catch to preserve freshness, flavor and texture. The salmon are headed and gutted, graded, sized, individually quick frozen (IQF).
As a seafood company whose success depends on the sustained abundance of commercial fishery resources, Coffee Point Seafood, through E&E Foods, is a Marine Stewardship Council (MSC) certified supplier.
To ensure quality, Coffee Point Seafoods operates in compliance with all state and federal regulatory bodies, has an FDA approved HACCP plan (Hazard Analysis and Critical Control Point, pronounced "Ha-sip") and European Union Control File Number (CFN) for seafood shipments to Europe.
For more information and to place product orders, please contact our sales team. We look forward to fulfilling your wild salmon and seafood requirements while exceeding your expectations for price, service, quality and yield/recovery.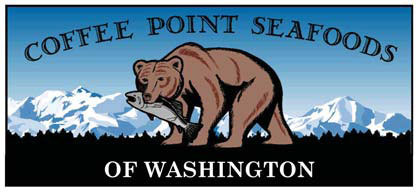 Bristol Bay Wild Salmon Harvest:

June thru July

Catch Method:

Set Net and Drift Gillnetting

Product Mix:

H&G: sockeye and king
Salted Salmon Roe (Sujiko): sockeye

Primary Product Users:

Value added re-processors,
retail and food service distributors