Sales Team
Experience, Expertise and Integrity
Our uniquely talented, multilingual sales team has decades of experience selling to Europe, Asia, the US and Canada. Our services include expertise in fresh & frozen seafood marketing, processing and consulting, trading, export, import, broker and bait sales. Our sales people develop and maintain long term relationships with customers across multiple markets, due to their commitment to integrity, honesty and treating every customer as a valued partner.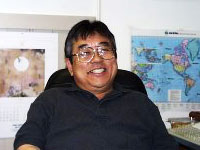 Tab Goto
Chairman
Direct
: 206-812-2827
Email Tab
With over 40 years of experience in the seafood industry, Tab has done everything from driving a forklift, cutting and grading fish, and designing a freezing system to managing cold storage and processing plants. But his greatest passion is expanding E&E Foods seafood sales and production.
"What I like most about my job is that it's never boring," says Tab. "There are always new challenges and our people amaze me every day. I am excited about our new facility that will let us serve our customers better. We will have the ability to double our filleting capacity and to cut portions on demand."
In sales, Tab focuses on Asian markets. He has a profound knowledge of the Japanese seafood market and has many well established relationships with Japanese clients and companies.
Tab graduated from the University of British Columbia, Vancouver with a Bachelor of Science degree; he speaks fluent Japanese.
For questions regarding export contracts and other logistics issues, please contact Tab's assistant, Joann Park.
Direct: 206-812-2821
Email Joann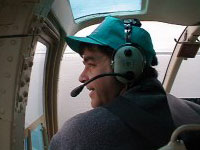 Randy Patrick
President
Direct
: 206-812-2834
Cell
: 206-601-2341
Email Randy
Randy has been a part of the Alaska seafood industry for over 40 years. During college he worked summers in canneries and fishing the Egegik River near Bristol Bay. After graduating from Arizona State University with a Bachelor's Degree in Marketing, Randy established Dockside Seafoods, a brokerage company focused on Alaska seafood. Randy joined E&E Foods in 1994 and became an owner/partner in 1995.
Randy travels extensively throughout Alaska developing relationships with local fisherman, establishing market grades, and managing quality control and best practices at production facilities. He is an authority on Alaska seafood for domestic and European markets, and specializes in all five species of a wild salmon. Many of Randy's customers have worked with him for decades.
"I enjoy matching the right raw material to our customer's exact needs," says Randy. "The species, the catch area, and the catch method all contribute to the quality of the finished product."
For questions regarding export contracts and other logistics issues, please contact Randy's assistant, Joann Park.
Direct
: 206-812-2821
Email Joann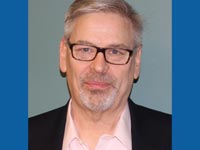 Bob O'Bryant
Senior Vice President, Sales & Seattle Area Processing
Direct
: 253-231-3520
Email Bob
Bob is a seasoned professional known throughout the industry for his management and ability to produce, brand and market value-added seafood products. He most recently served as President of Cannon Fish, and before that was Vice President of Sales and Marketing for Bellingham, Washington-based Bornstein Seafood.
The majority of O'Bryant's career had been spent at Pacific Seafood Group (PSG) where he served in many capacities including the General Manager of Starfish, a consumer packaged goods brand known for developing and launching a successful Gluten-Free breaded seafood line, General Manager of Salmolux, the smoke salmon division and as the PSG Marketing Director.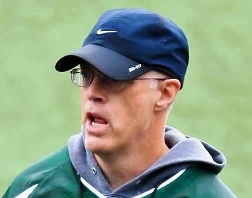 Mark Fouty
Vice President, Sales, Blackcod & Roe Products
Direct
: 206-812-2826
Cell
: 206-295-7082
Email Mark
Mark joined E&E Foods in the spring of 2014, bringing with him over 25 years of experience in global business development, marketing and sales, and client service. Specializing in the financial services industry, Mark has worked in New York, Princeton, Tokyo, and London for Goldman Sachs, BlackRock, and The Bank of Tokyo.
"The seafood business has so much variety and forces you to be adaptive and creative on a daily basis," says Mark. "At E&E Foods there is a strong entrepreneurial spirit that is energizing."
Mark graduated from the University of Washington with a BA in Business, and from the University of South Carolina with a Master's degree in International Business. He also studied at Waseda University in Tokyo; he is fluent in Japanese.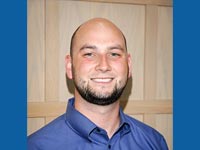 Peter Wakeman
Vice President, Value-Added Products
Direct
: 253-458-9935
Email Peter
Peter worked his way through college at the University of Washington by working at Seattle's well known purveyor of seafood, the Wild Salmon Seafood Market. He started his career in the industry as a fish cutter there and gained valuable experience with a wide variety of seafood products.
"I enjoys providing the right products to the right people," says Peter. "It is important that, with fishing vessels and plants in Alaska and the Seattle area, E&E Foods control the entire process from water to plate, ensuring a high quality product."
Peter and his wife Liz reside in the Greenlake neigborhood, and enjoy spending time with their daughter Clemintine and Bandit the dog.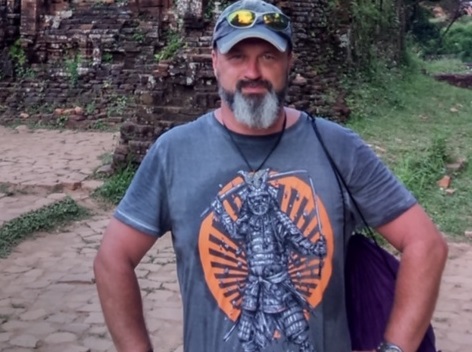 Chris Rawski
European Sales Manager
Cell
: 011-48-608-37-88-78
Email Chris
The son of an avid angler, Chris spent his childhood traveling with his father on an old Polish Gazela motorbike to the lakes and rivers of Eastern Europe. No surprise that today, his interests follow subjects related to nature; in his spare time he is a devoted aquaculturist and horticulturist.
Chris became actively involved in the wild salmon market in 2002 and joined the E&E Foods sales team in 2005. Chris sells all five species of Alaska Salmon, H&G and fillets, to customers throughout Europe.
"It's wonderful to be able to provide European customers with exceptional Alaska seafood," says Chris. "E&E Foods cares about their product and their customers and we do what it takes to keep them happy & coming back for more."
Chris speaks English, Russian and Polish. He graduated from Warsaw University as a Landscape Ecologist in 1992 and with Bachelor of Business Administration degree from Thames Valley University of London in 1997.
For questions regarding export contracts and other logistics issues, please contact, Joann Park.
Direct
: 206-812-2821
Email Joann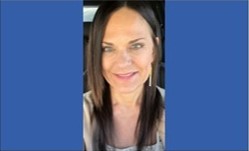 Sara Daniels
Domestic Fresh Division Manager
Direct
: 206-812-2832
Cell
: 206-849-0382
Email Sara
Fresh seafood has been a part of Sara's life as long as she can remember. Running wild on the shores of the San Juan Islands, between Washington and British Columbia, Sara spent her childhood summers fishing, setting crab pots, digging clams and shucking fresh oysters off the beach. In her 20's she spent three years fishing on an Alaska tender and selling smoked salmon during the off season. Sara then owned and managed a prominent fish market in Seattle's Pike Place Market selling fresh local, Alaskan, and exotic seafoods.
Sara brought her experience and great enthusiasm to E&E Foods in 2004. As Team Leader for Fresh Sales, Sara primarily sells all five species of salmon, Alaskan halibut, and black cod. She also manages communication and coordination between E&E Foods' processing plants and sales office.
"I really enjoy the relationships I have with my customers and the people who make everything happen at our plants. It's really all about teamwork," says Sara. "I also just love what I sell - who wouldn't?!"
For questions regarding logistics issues, please contact our Logistics Manager, Kenny Luu.
Direct
: 206-812-3360
Cell
: 206-550-5218
Email Kenny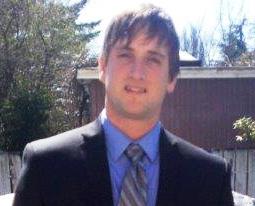 Josh Watts
Category and Account Manager
Direct
: 206-493-2871
Cell
: 206-295-6364
Email Josh
Josh started his venture in the seafood industry working on a fishing vessel in Alaska and then on the docks in Astoria, Oregon offloading Dungeness crab boats. This experience was followed by several years working in operations for Ocean Beauty Seafoods. Josh then further expanded his skills and knowledge base by joining Icicle Seafoods where he was responsible for coordinating all fresh sales with their Alaska production plants and their Atlantic salmon production from the U.S. and Chile.
"I live for the challenges that seafood brings to the table," says Josh. "There is nothing cookie cutter about fish; each day brings new experiences."
For E&E Foods, Josh is responsible for initiating, coordinating and maintaining the sourcing and sales of our expanding aquaculture programs. Josh's experience, knowledge and wit are much appreciated. When asked if he spoke any languages other than English, he said, "just fish!"
Ted McDermott
Director National Retail Business Development
Cell
: 914-413-9050
Email Ted
Focusing largely on domestic, Alaska fish, Ted heads up our Fresh sales in Sitka and our Frozen Retail programs nationwide. An avid fisherman, Ted will take any opportunity to try and land the next big one.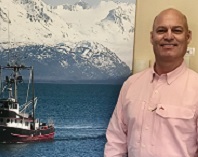 Scott Pauli
National Sales
Direct
: 253-231-3452
Email Scott
Scott had a unique start to his long career in seafood. At 24, he spent his days harpooning swordfish in southern California. His vast experience includes quality control in the Alaska factory trawler fleet; training longline vessel crews in fresh fish handling in South Africa, Namibia and Reunion Island; seafood inspecting for Surefish Seattle; and national sales for Sea Port Products and Galaxy Foods.
Scott thrives on progression, embracing the perpetually evolving seafood industry, along with the challenge of learning new products and distribution channels. "Being part of the dynamic E&E Foods team is an honor," says Scott. "And a personal crowning achievement in the fish business."
Personal time includes family, fly fishing and gardening.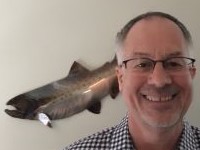 Dave Gibson
Midwest Regional Manager, Value-Added Products
Direct
: 206-571-4886
Email Dave
A seasoned Midwest sales representativec Dave has been selling and educating the Midwest on seafood for several years. He got his start in sales as a Food Service Broker representing many of the largest seafood companies in the industry. From there he went to work for an Alaskan seafood company for many years. His free time is spent with his friends and family and in the outdoors hunting and fishing.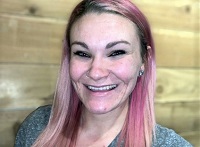 Sydney Sackett
Sales and Marketing
Direct
: 253-231-3142
Email Sydney
Following in her mom's footsteps, Sydney is the second generation of her family to work in the seafood industry. She began at Cannon Fish working the front desk and in accounting, but soon found her calling in sales. Sydney assists sales, and other parts of the company, developing point of sale promotional material, organizing E&E Foods presence at trade shows, arranging travel for the team and producing company functions.
"I like coming to work with a team that is supportive and encouraging," says Sydney. "Our clients can count on me to be honest, direct and creative in working to meet their needs."
An artist at heart, Sydney enjoys crafting, painting, sewing, and even making soaps. She also likes to go camping with her dogs and her family. Having earned several certifications, Sydney hopes to return to school to pursue a marketing degree.
Kenny Luu
Fresh & Frozen Logistics Manager US & Canada
Direct
: 206-812-3360
Cell
: 206-550-5218
Email Kenny
As our Logistics Manager, Kenny is responsible for shipping and tracking millions of pounds of seafood each year. Kenny is always looking for the best transport option to ensure our product gets to its destination on time and with its quality intact.
"My focus is to find the most cost effective and the most reliable source of transportation in order to save the company and our customers money and worry," says Kenny.
Kenny has worked on the logistics side of the seafood industry for close to twenty years and has built strong relationships with a premium group of transport companies. Kenny attended the University of Washington and speaks fluent Vietnamese and Chinese.